$1.3 Million Settlement in Monmouth for Spine Injuries in Auto Accident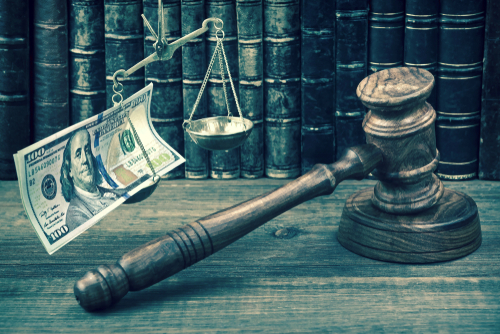 $1.3 Million Settlement Obtained by Drazin and Warshaw
Do you think your spinal cord injury claim isn't worth pursuing? Think again! One New Jersey resident recently settled her spine injury claim for over $1.3 million after suffering serious injuries in a car accident.
$1.3 Million Settlement: The Details
On February 4th, the official court case of Otero v. Massry began. The plaintiff, a 30-year-old resident of New Jersey, claimed that she'd suffered multiple injuries as a result of a car accident caused by the defendant. After seeking medical treatment for her back injuries, the plaintiff was advised by her doctor that she'd likely need multiple surgeries throughout her lifetime to make a full recovery. Here was the extent of the plaintiff's diagnosis:
• Disc herniation (C5-6)
• Disc bulge (C4-5)
• Disc herniation (L5-S1)
• Recommended extensive pain management
• Underwent spinal fusion
• Advised that future spinal fusions would be needed
The plaintiff was represented by personal injury attorneys from the Law Offices of Drazin and Warshaw. Initially, the defense planned to argue that the plaintiff's injuries were only temporary. They hired a medical expert to testify that the plaintiff wouldn't need additional surgery. Despite that, defense attorneys decided to strike a deal with the plaintiff by the third day of the trial. The plaintiff was granted $1.3 million as compensation for the ordeal.
What's the Average Car Accident Claim Worth?
Were you recently injured in a motor vehicle accident? If you're considering pursuing a lawsuit, then it's important to estimate what your claim is worth. Here are some factors to consider:
• Who is at fault for the accident
• The extent of your injuries
• Past, current and future medical bills associated with the injury
• Any loss of income (current or future)
• Property damage
After crunching these numbers, you should have a good idea of whether seeking out a legal claim is in your best interests or not.
Do You Need an Accident Attorney in New Jersey?
As demonstrated in Otero v. Massry, the defendant will often attempt to refute your claims. It's important to have a skilled car accident attorney on your side when going through a personal injury lawsuit. If you're looking for representation in New Jersey, then reach out to the experienced attorneys at Drazin and Warshaw now. Call us at (732) 333-8141 or fill out our online contact form.
The articles on this blog are for informative purposes only and are no substitute for legal advice or an attorney-client relationship. If you are seeking legal advice, please contact our law firm directly.
Verdicts & Settlements Disclaimer: These verdicts and settlements are actual cases. More details are available from the firm. Each case is different. The facts, the law, the age of the injured person, the severity of the injury, the makeup of the jury, the rulings of the judge, are some of the factors that make each case different. The cases listed here are not a guarantee that if you have a similar claim, you will get a similar verdict or settlement. Results may vary depending on your particular facts and legal circumstances.